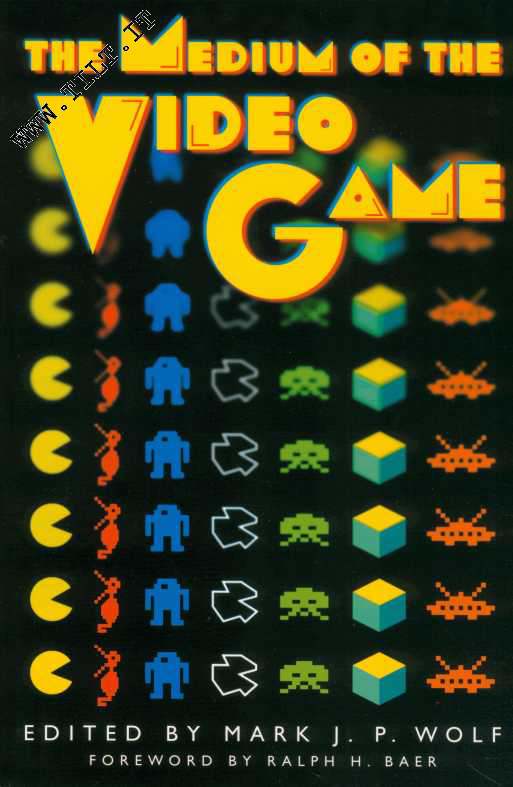 For many years, videogames were dismissed as toys, incapable of artistic expression or meaning. Then, as time passed, the medium matured and began to tell stories that meant something. Sometimes, at least. For years and years, people have argued over and over that games are/are not a legitimate medium unto themselves, independent of the conventions of cinema, books, blah blah blah.
The argument's always been a strange one, because I've always been of the view that what games are capable of is much broader than simply story or no story. Obviously, there's a huge spectrum of possibilities, and they're all legitimate. The only time that they're not legitimate is when they're not games. That is, when they're not interactive.
For a long time, my personal definition of a game went like this: "A game allows the player to make informed choices that affect their ability to make further, better choices." Over the last few years, this definition has served me well. If a game allows you to make multiple choices, that's a good start - but it's the sort of causal cascade that makes a good game really satisfying - not only feeling like you're having some impact on the story but that your impact on the story changes the way you interact with the story on down the line.
Great. And frankly, it works for everything from Halo to Tetris, from Grim Fandango to Madden. It weeds out the things that aren't interactive, where the choices are meaningless, and where there's only one binary choice of any consequence (strangely, this pops up every now and again).
Today, I saw an interesting snippet from Will Wright on
Kotaku
- he said,
We have yet to prove we can do meaningful things with this form of expression, but I believe we are at the cusp of a Cambrian explosion of possibilities [referencing the geological era in which complex life flourished]. We are a couple years away from being respected as a form of expression, but it's not a battle we need to fight. We'll win anyway."
Here's what I wrote in response when I shared the item in Google Reader:
"This is sort of an interesting issue that's shaping up a little as games continue to evolve. More than "winning" legitimacy as a form of expression, I see games simply becoming part of *everything*.

"Games" will simply be the delineation between passive and active media. TV will include games or game-like qualities in shows where it's appropriate - hell, you already have large-scale participatory shows (American Idol, et. al.). Sure, right now, they're the functional equivalent of "Hello, World," but the fact that participatory, active media is now not an aberration but something that's expected and well-understood, expansion of the concept is sure to follow.

Similarly, interactive art installations, remixable music, blah blah blah - they've been around for years, but videogames have shown how these things will develop in the future.

Think of it - for years, MIT's Media Lab wanted to do something that made music interactive - the Brain Opera was a step in that direction. But it wasn't until the mechanics of that interaction worked like a game that it exploded into mainstream entertainment. (Yes, I'm aware of the direct link between the Brain Opera and Harmonix.)

Point being - it's not that movies, comic books and games are fighting for legitimacy. "Games" aren't a medium - they're a method.

It's the method that's proven to have results - genuine, inarguable, positive results. The medium is still a pseudo-cinematic mishmash that only a few companies (Valve) have managed to crack. But the mechanics are everywhere, and they're getting only more pervasive as time goes on.

The battle Wright alludes to is already over."









This kept rolling around in my brain. While I wrote it somewhat on the spur of the moment, without thinking about it a whole lot, the notion that "games aren't a medium, they're a method," really stuck with me.
It reminded me a lot of Jane McGonigal's
"Reality is Broken"
rant from the 2008 GDC. Her central tenet was that the real world can benefit from the application of game design. It's something I wholeheartedly agree with, but it's not making reality a game medium, it's simply an application of a method to a thing.
Then, there was this article, on
Wii Fit being expensed as a fitness item
. Of course it can be - it's barely a game - it's a fitness tool that uses game mechanics to motivate the user to keep using the game. The reward structure is pure game, but the product itself is not
first and foremost
a game. It's a game as we currently define it, but let's just call it what it
is
. It's a fitness tool whose reward structure is derived from games.
So, I'm sitting here, now in retrospect thinking, "Duh. This is such an obvious conclusion that I'm going to look online, and hundreds of people are going to have well-written, thorough discussions about games not as a medium, but as a method." And I'm sure they're out there. But unfortunately search terms being what they are, it's difficult to find out for sure, since people may be using slightly different wording.
But to me, this is the end of the debate about whether games are art, or whether they're a valid medium. Of course they
can
be art, just as they can also not be art. But the question isn't whether games are a valid medium or not: it's whether they're a medium
at all.